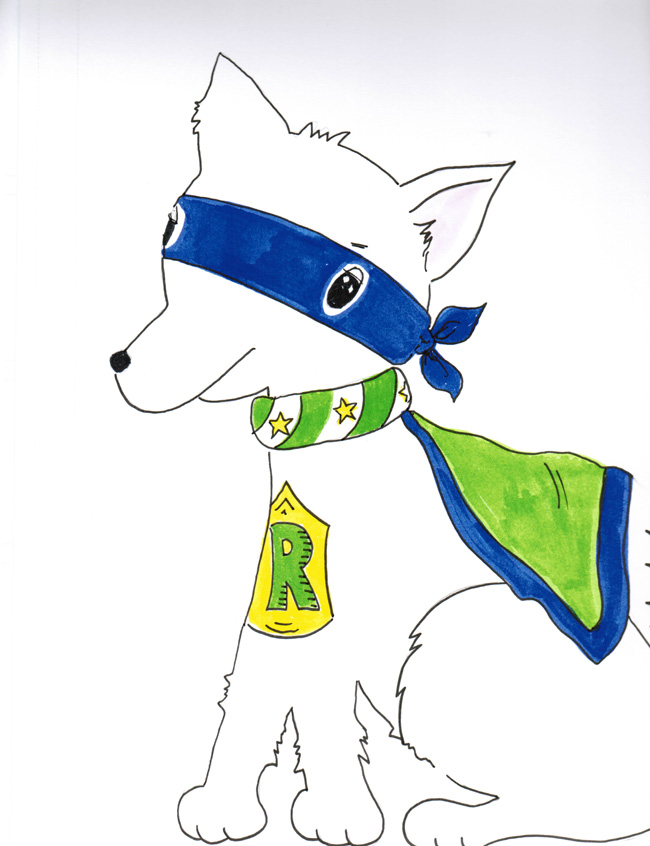 Age Range: 7 to 12
Grade Range: 2 to 6
Skill Level: Advanced
Appropriate for These Special Events:
Every Day and Rainy Days
Supports Subject Area(s) of:
Social Studies
Language Arts – e.g. step by step instructions
Mathematics - measuring
Visual Arts
Time Needed for Project:
2 hours
Materials:
SumoGrip® Pencil
Canson® Fanboy™ comic and sketch pads
Sakura® Koi® Brush Markers set
Sakura® Blending pen
Sakura® Micron® pens
The fun thing about this project is the papers make for creating easy cartoons with their pre-blocked layouts and the markers produce beautiful effects.
Some tips for drawing animals are:
--Practice looking for familiar shapes within the animal (i.e. the ears are triangles, the body is an oval, paws could be circles or ovals, the snout a cone)
--Put the familiar shapes together on paper
--Capes, masks, hats and more can be added in the same fashion
--Draw lightly!
--Erase un-needed lines
Use the markers to color in the shapes.  I like to start with the light colors first.
Colors will blend together when overlapped.  You can also use the blending pen by coloring over where the two colors meet to blend.
Outline the cartoon characters with the permanent pen to define.
Sign your name to and title your cartoon.