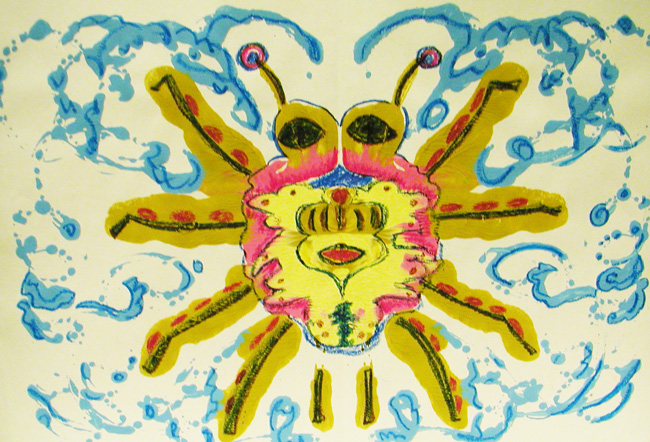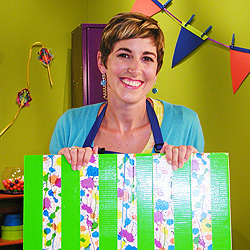 Age Range: 7 to 12
Grade Range: 2 to 6
Skill Level: Moderate
Appropriate for These Special Events:
Every Day and Rainy Days
Supports Subject Area(s) of:
Language Arts – e.g. step by step instructions
Visual Arts
Time Needed for Project:
1 hour plus drying time
Materials:
Eco Green Acrylic Paint in desired colors
Eco Green Crayons
Canson® 11 x 17" pad of paper
Instructions:
Fold one piece of paper in half and open back up--use the fold line as your imaginary line.
Squeeze small amounts of paint in desired design on only one half of the paper.
Fold non-paint side over on top and pat down with hands.
Open paper and leave to dry.
Look at your paint splotch.  What do you see?  You may have to turn it different ways to see something.
Use the crayons on top of the paint to define your design.
With a little practice you can start to make recognizable shapes like hearts and trees in the paint process.