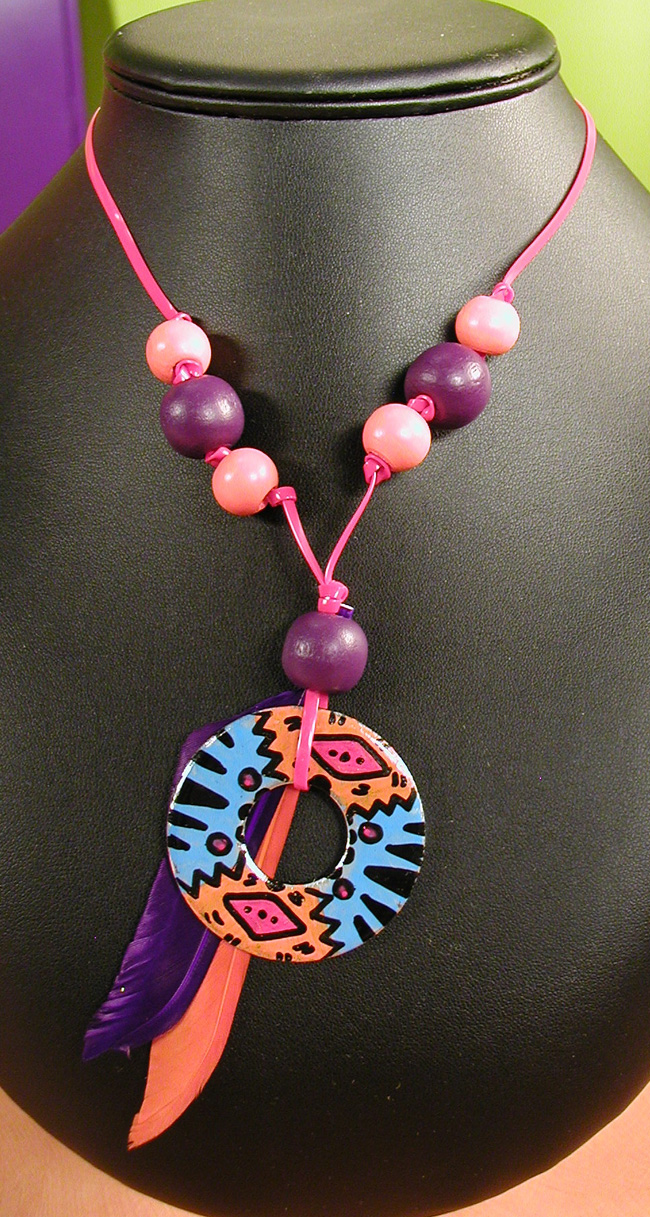 Age Range: 7 to 12
Grade Range: 2 to 6
Skill Level: Moderate
Appropriate for These Special Events:
Every Day and Rainy Days
Supports Subject Area(s) of:
Language Arts – e.g. step by step instructions
Mathematics - measuring
Visual Arts
Time Needed for Project:
1 hour plus drying time
Materials:
1.25" Stainless Washer
Sakura® Permopaque® Markers
Pepperell Rexlace™
Elmer's® Craft Bond Tacky Glue
Horizon Wood Beads
Horizon Feathers
Scissors

Instructions:
Color the washer with Permopaque® makers.  You can make a pattern or doodle randomly.
Thread the washer onto the plastic lacing and put both ends through a wood bead.
Glue feathers behind the washer and into the wood bead.
String more beads on each side, knotting to secure them in place.
Tie necklace in a bow to close.