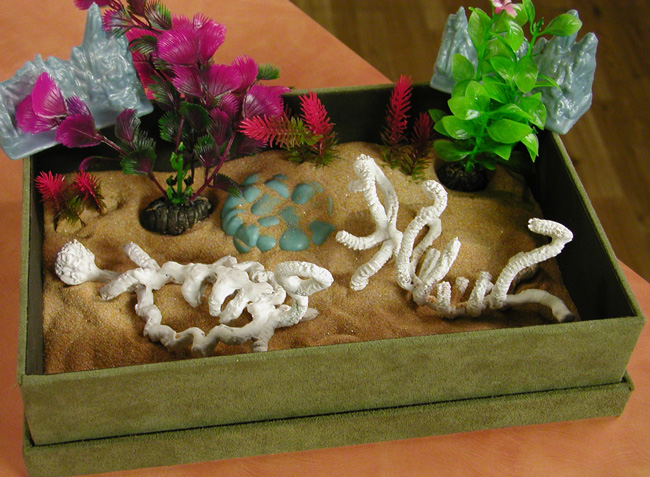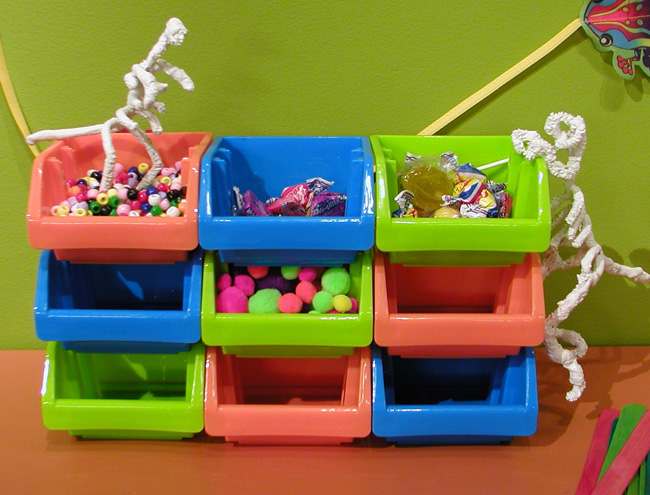 Age Range: 7 to 12
Grade Range: 2 to 6
Skill Level: Moderate
Appropriate for These Special Events:
Every Day and Rainy Days
Supports Subject Area(s) of:
Language Arts – e.g. step by step instructions
Mathematics - measuring
Visual Arts
Time Needed for Project:
1 hour plus drying time
Main Materials:
Activa® Permastone™
Activa® Rigid Wrap™ (optional)
Activa® sand in orange, yellow, brown and white (optional)
Horizon chenille stems

Basic Materials:
Wax paper
Plastic plants (optional)
Rocks (optional)
Container (optional)

Instructions:
1. Form dinosaur skeletons from pipe cleaners. Wrap several over each other to add strength to the structure.

2. Mix the Permastone™ according to manufacturer's instructions and dip skeletons in the mixture. I like to dip half, let it dry, then dip the other half. You can also brush the plaster on the chenille stems. Leave on wax paper or hang to drip dry.

3. For extra strong dinos, cut strips of plaster wrap, dip in water and wrap around skeleton. You can leave to dry and then dip in Permastone™ for a smother effect.

4. Optionally, you can mix the sand colors together and pour into a small box. Embed dino skeletons surrounded by plastic plants and rocks.