| | |
| --- | --- |
| Cross-Hatching Shapes-Drawing 101 by Candie Cooper | |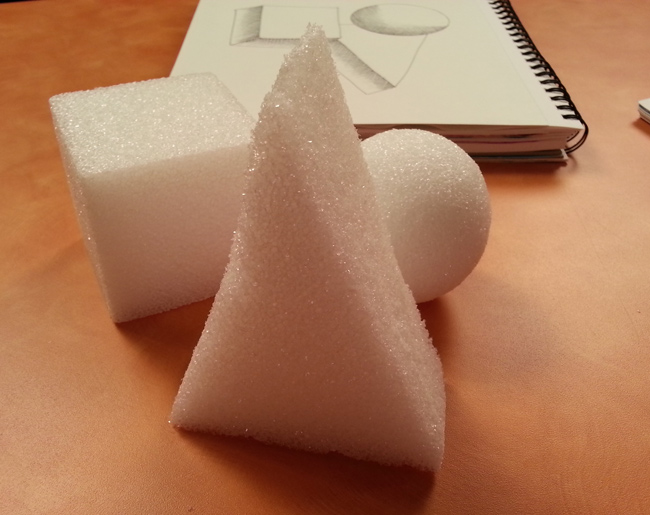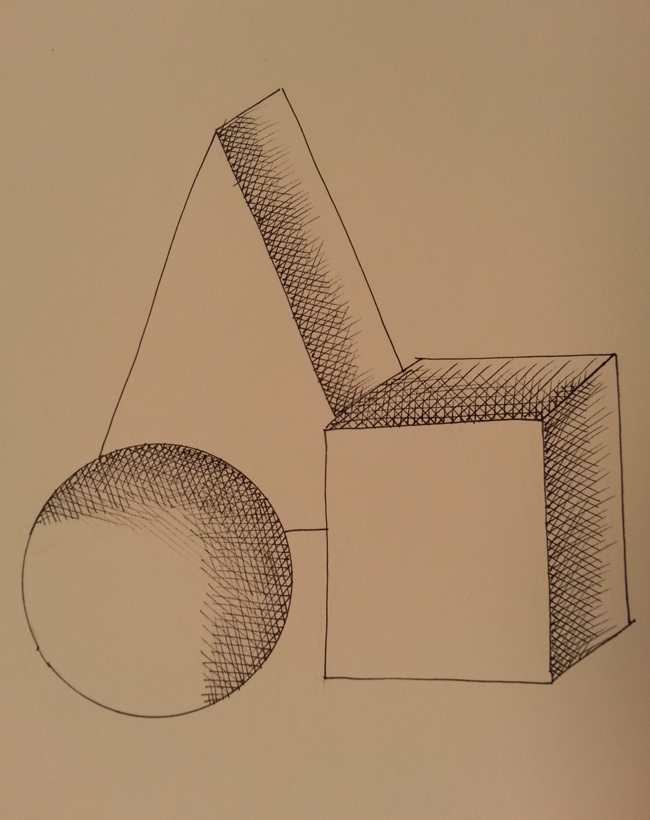 Age Range: 7 to 12
Grade Range: 2 to 6
Skill Level: Advanced
Appropriate for These Special Events:
Every Day and Rainy Days
Supports Subject Area(s) of:
Language Arts – e.g. step by step instructions
Mathematics - measuring
Visual Arts
Time needed for project:
30-40 minutes
Materials:
- Canson® Mixed Media sketchbook
- Sakura® Black Micron Pen
- Sakura® Sumo-Grip® Pencil
- FloraCraft® Styrofoam™ shapes
- Ruler (optional)
Directions:
1. Draw a triangle, circle, and square in pencil on a page of your art journal.
5 min.

2. Make the square and triangle into a cube and a pyramid shape.
5 min.
3. To know where to put your hatching, make sure you image one area of the paper that the light is coming from, or a light source. Dark hatching will go where the shadows would fall. Use your marker for hatching. To cross hatch, draw small parallel lines in one single direction down the edge of your shapes.
10 min.

4. Turn your page and add another layer of parallel lines that go in a different direction. This will make the area you add them to darker.
10 min.
5. Turn your paper one more direct different from the other two and repeat drawing parallel lines along the edge. Do this for each shape.
10 min.