| | |
| --- | --- |
| Surreal Collage by Candie Cooper | |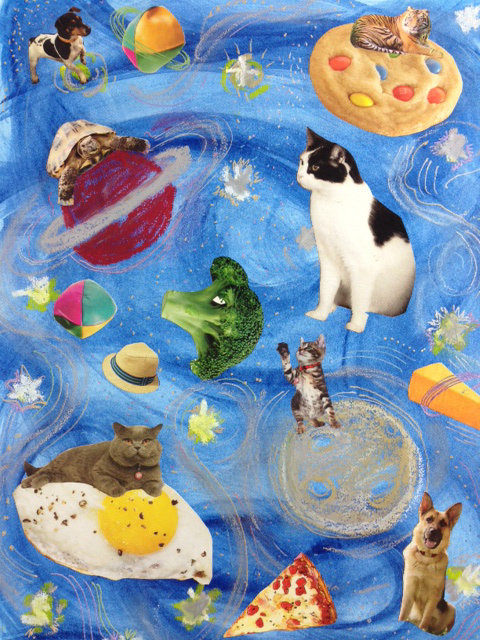 Age Range: 7 to 12
Grade Range: 2 to 6
Skill Level: Easy to Moderate
Appropriate for These Special Events:
Every Day and Rainy Days
Supports Subject Area(s) of:
Social Studies
Language Arts – e.g. step by step instructions
Visual Arts
Time needed for project:
1.5 hours
Materials:
- Canson® Mixed Media Sketchbook       
- Sakura® Koi Water color paints
- Sakura® Gel Pens, metallic and regular
- Sakura® Cray-Pas®
- Elmer's® Naturals® Glue Stick
- Paintbrush
- Bowl of water
- Magazines
- Scissors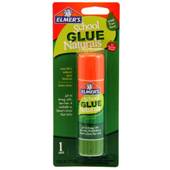 Directions:
1. Paint a background for your collage scene. I swirled around shades of blue to create an outer space sky. Cover the whole page. Let this dry.
10 min. + 30 min dry
2. Cut out pictures of kids, animals, plants, toys, food or whatever you like for your scene. I used animals and food in outer space. Your objects don't have to make sense in the space, that's what makes it surreal!
30-45 min.
3. Draw objects in your scene with Cray-Pas and gel pens. Make trees, planets, plants, buildings or other objects that your magazine cut-outs can interact with or be placed around.
10-15 min
4. Paste your magazine cut-outs onto your background. They can interact and overlap, have fun!
10 min.
5. Add squiggles and doodles in your scene and on to your magazine pictures!
5-10 min.