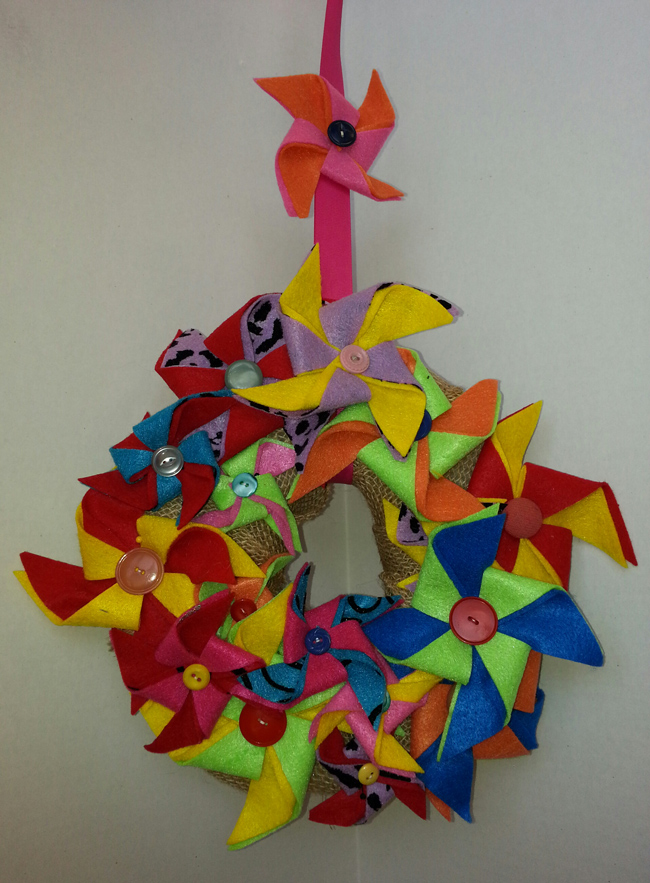 Age Range: 7 to 12
Grade Range: 2 to 6
Skill Level: Moderate to Advanced
Appropriate for:
Spring Holidays, Everyday and Rainy Day Activities
Supports Subject Area(s) of:
Language Arts – e.g. step by step instructions
Mathematics - measuring
Visual Arts
Approximate time needed for project:
2 to 3 hours, plus added time for glue to dry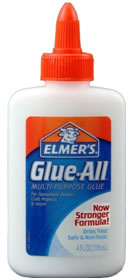 Pinwheel Wreath
By Jessica Hill
MATERIALS:
FloraCraft® Foam Flat Wreath
FloraCraft® 5" Burlap Garland
Assorted colors of Kunin™ Group Classicfelt™
Elmer's® Glue-All®
Pins
Ribbon
Scissors
Ruler
Needle and Thread
INSTRUCTIONS:
STEP ONE:
Wrap the wreath form in burlap ribbon and pin in place.  Set aside.
STEP TWO:
Cut two squares out of different colors of felt.  Squares must be perfectly square and the same size.  Stack the felt squares.  Cut the felt from each corner toward the middle, but not all the way to the middle.
STEP THREE:
With a needle and thread, sew through the middle of both squares and through one corner of the felt square.  Sew, from top to bottom, through each of the remaining corners.  Sew through the button from bottom to top of one hole, and from top to bottom on the other. Sew back down through the center of the felt.  Repeat the sewing process; tighten and tie off the thread. Glue can also be used.  Make as many pinwheels as you would like to decorate the wreath.
STEP FOUR:
Using floral pins, pin the pinwheels to the wreath form.
STEP FIVE:
Use grosgrain ribbon to make a loop from which to hang the wreath.  Sew one more pinwheel to the ribbon.
For more information visit:
www.madincrafts.com