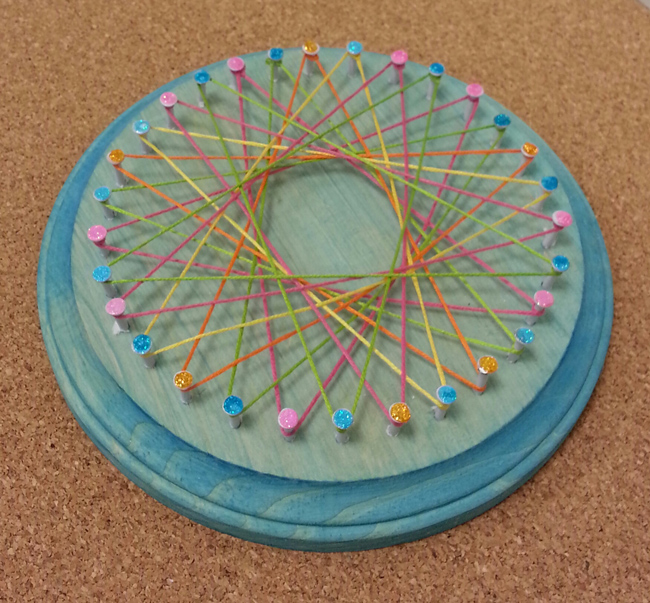 Age Range: 7 to 12
Grade Range: 2 to 6
Skill Level: Moderate to Advanced
Appropriate for:
Home Décor, Every Day and Rainy Day Activities
Supports Subject Area(s) of:
Mathematics - measuring
Language Arts – e.g. step by step instructions
Visual Arts
Approximate time needed for project:
2 hours, plus extra time for glue to dry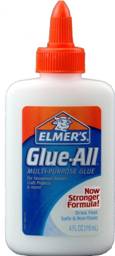 STRING ART
by Cheryl Ball
Materials Needed:
Elmer's® Classic Glitter Glue Pens
Elmer's® Glue-All®
Sargent Art® Tempera Paint – Turquoise
Wood round – 6-7"
Nails – (30) white
Hammer
Floss – fuchsia, lime, yellow, orange
Scissors
Low tack masking tape
Scissors
Foam plate
Foam brush
Sand paper or sanding sponge
Pop Top
Directions:
Use sand paper to smooth wood if needed.
Squeeze a puddle of Turquoise Tempera paint on foam plate.  Use foam brush to paint an even coat on entire wood round.  Let dry.
Cut out pattern then cut out center.  Position on wood and hold in place with a few pieces of tape.
Hammer nails into each dot under number on pattern leaving about ½" above wood and making sure not to go through to back.  Hammer in all nails.
Each nail has a number with it. Tie a knot of floss around nail #1.  Follow pattern sequence, wrapping floss twice around each nail so it won't slip.  When you are back at beginning wrap twice around nail then cut floss leaving about a 3" tail.  Tie ends in a knot to hold in place. This technique is the same for each round.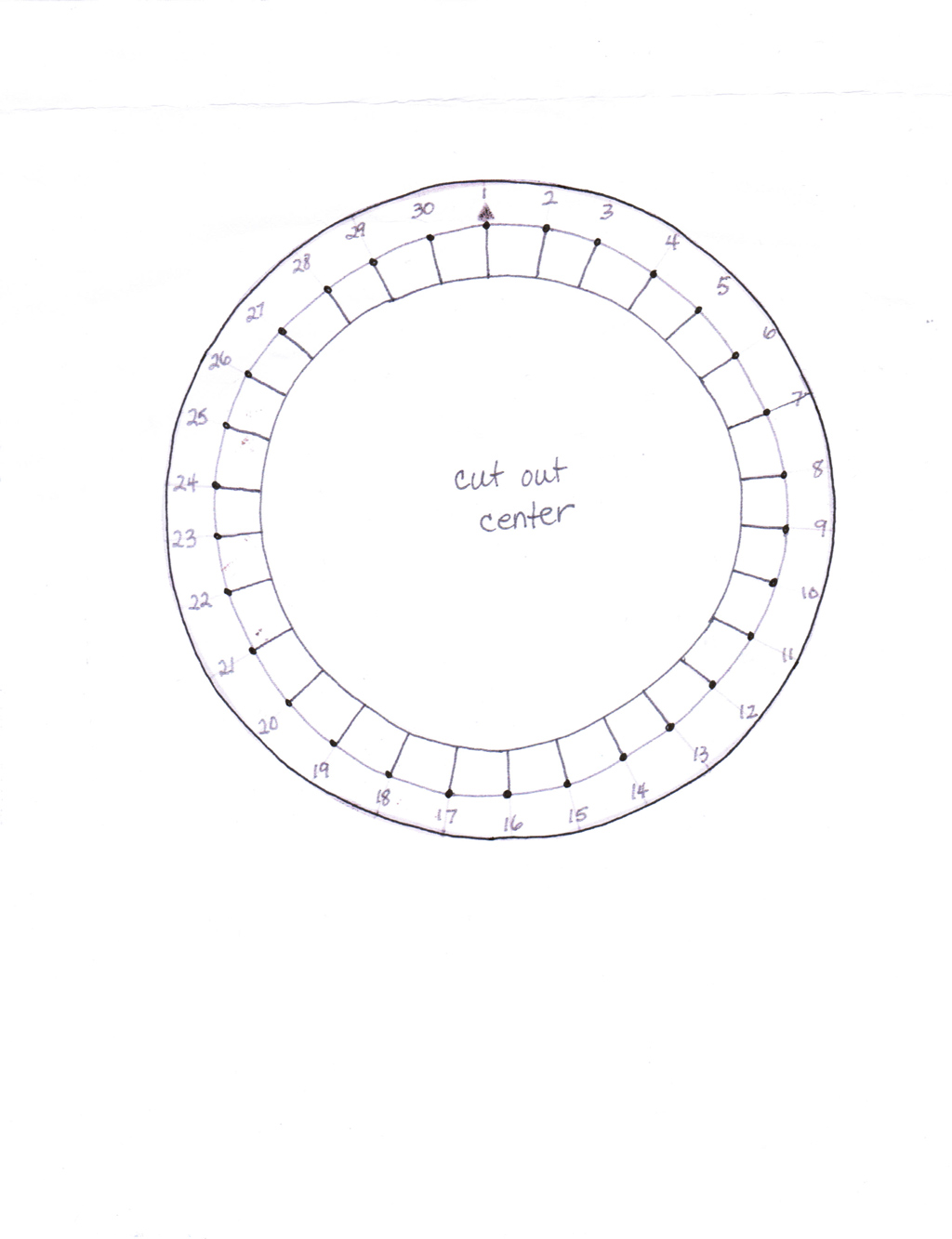 STRINGING SEQUENCE:
First round – pink floss:  1-13-25-7-19-1
Second round – lime floss: 2-14-26-8-20-2
Third round – yellow floss: 3-15-27-9-21-3
Fourth round – orange floss: 4-16-28-10-22-4
Fifth round – pink floss: 5-17-29-11-23-5
Sixth round – lime floss: 6-18-30-12-24
Add a dot of Glue-All to each knot, let dry then cut off ends.
Add dots of Glitter Glue to tops of each nail using desired colors.  Let dry.
To create hanger, glue pop top to back.  Let dry.