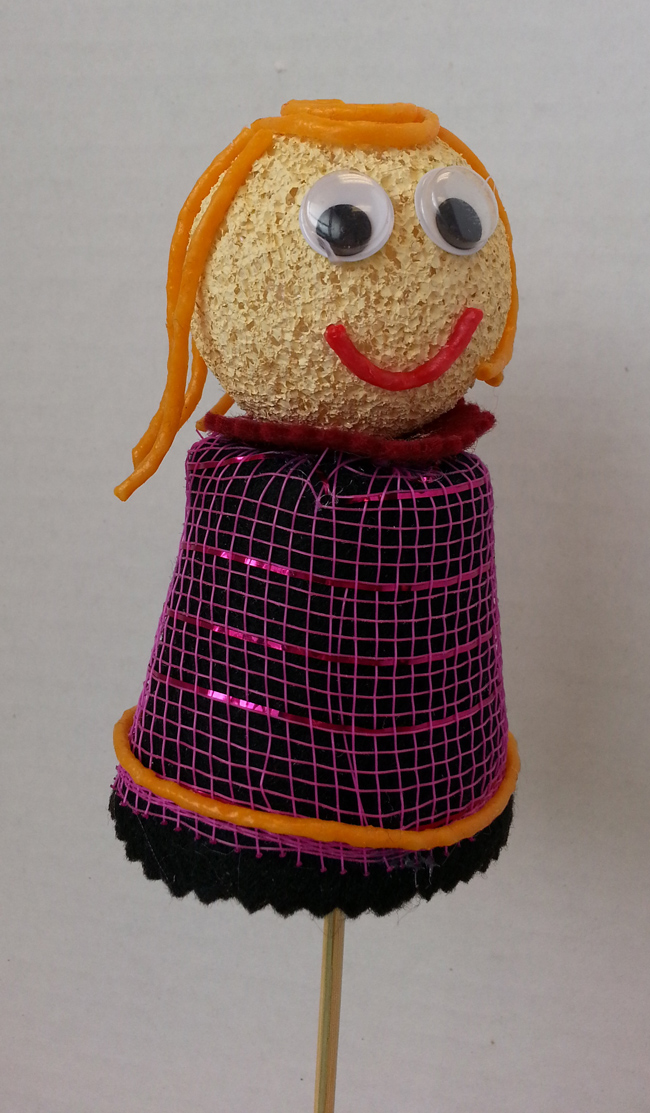 Age Range: 7 to 12
Grade Range: 2 to 6
Skill Level: Moderate
Appropriate for:
Make Believe, Every Day and Rainy Day Activities
Supports Subject Area(s) of:
Language Arts – e.g. step by step instructions
Mathematics - measuring
Visual Arts
Time needed for project:
1 hour, plus drying time for paint and glue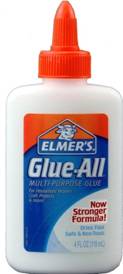 PUPPETS – by Heather Mann
Materials Needed:
FloraCraft® Foam – 3" ball
The Kunin™ Group Classicfelt™ and decorations
FloraCraft®: Design It:® SimpleStyle® Decorative Mesh
Elmer's® Glue-All®
Wikki Stix® for hair and mouth
Paper cup
Skewer chop stick
Flesh colored acrylic paint
Paint brush
2 wiggle eyes
Scissors
Clothes pin
Rubber band
Paper plate
Skirt template
Pattern (right click here and choose "Save As" to download to your system)
Directions:
Stick skewer or chop stick in the ball.  Paint foam ball with acrylic paint and let dry.
Decorate paper cup with clothes for your puppet using felt, Deco Mesh and white glue.  Add a circle of felt at the top of the puppet for a collar.
Stick skewer through bottom of cup and through circular collar piece then into foam ball head.
Glue wiggle eyes on and add Wikki Stix hair and mouth.
For more information visit:
www.dollarstorecrafts.com