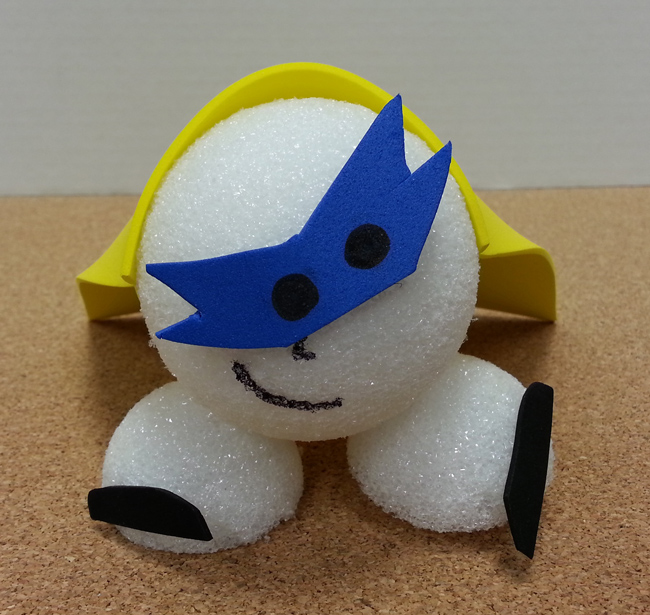 Age Range: 7 to 12
Grade Range: 2 to 6
Skill Level: Easy
Appropriate for:
Make Believe, Every Day and Rainy Day Activities
Supports Subject Area(s) of:
Visual Arts
Time needed for project:
½ hour, plus drying time for the glue
Super Hero Figures
By Jennifer West
Materials Needed:
FloraCraft® Foam – 3" ball
FloraCraft® Foam – 2" ball – cut in half
Foam sheets – colors of your choice
Black marker
Elmer's® Glue-All®
Toothpicks
Serrated plastic knife
Directions:
1.   Place the 2" ball on a flat surface and cut it in half. Take the toothpicks and attach the rounded portion of the halved balls to the bottom of the larger ball. See picture. (This is to create the feet for the superhero.)
2.  Take the foam sheets and cut them out into different superhero designs. Use inspiration from your favorite superhero or design your own.
3.  Glue the cutout shapes to the ball.
4.  Allow the project to fully dry before playing and handling your superhero.
For more information visit:
www.pinkwhen.com