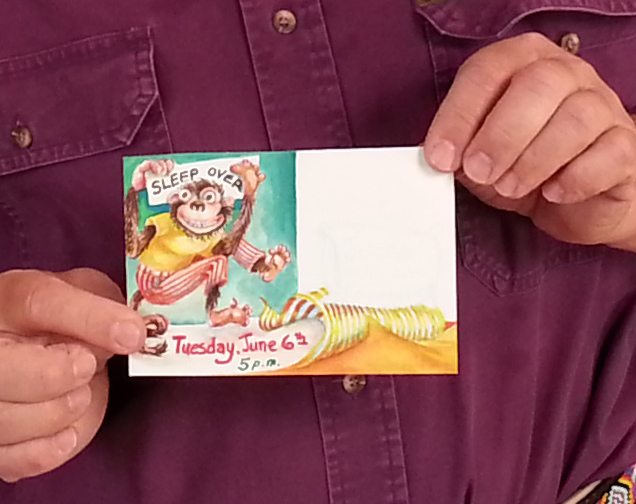 Age Range: 7 to 12
Grade Range: 2 to 6
Skill Level: Moderate
Appropriate for:
Birthday and Holiday Parties
Supports Subject Area(s) of:
Language Arts – e.g. step by step instructions
Mathematics - measuring
Visual Arts
Approximate time needed for project:
1 hour
Let's party: Receiving a party invitation through the mail is exciting. It asks you to attend a fun event and it lets you know the details…when, where and if there is anything else you need to know. You can design the front and back of the card or find an existing postcard that might fit your theme and concentrate on the address side.. The average postcard size is 4" X 6".
Create Your Own Party Invitations:
Materials Needed:
Faber-Castell Colored Eco Pencils
Faber-Castell Connector Pens
Canson® Cardstock
Postage Stamps
Canson® Xl Bristol paper
Directions:
Design both front and back of the card that describes the specific information of when and where but also the fun or theme of the party. Selection of different stamps form the post office can be one of the visual elements that work with your design.
Select postage stamps to suite your theme, there are lots of variations available!