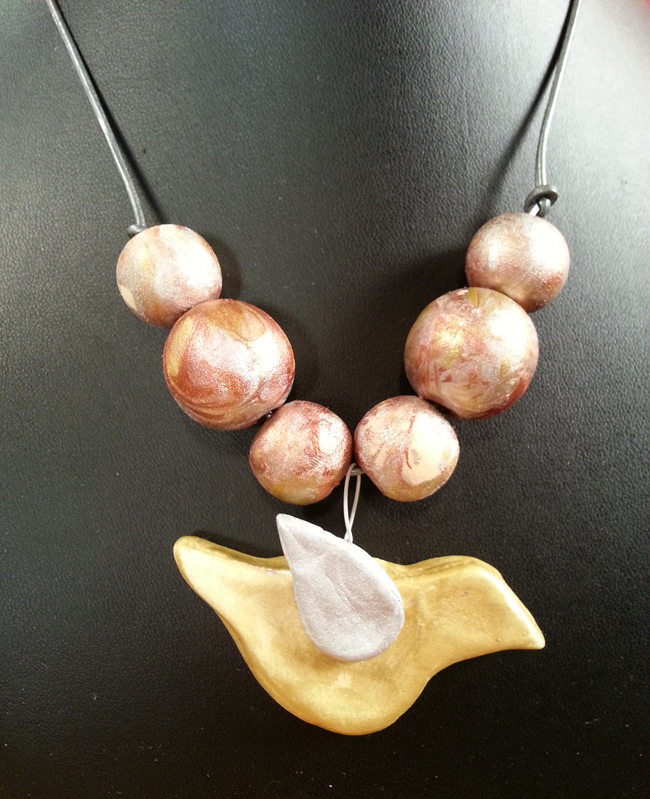 Age Range: 7 to 12
Grade Range: 2 to 6
Skill Level: Moderate to Advanced
Appropriate for:
Gifts, Every Day and Rainy Day Activities
Supports Subject Area(s) of:
Language Arts – e.g. step by step instructions
Visual Arts
Time needed for project:
1 hour, plus drying time for clay and paint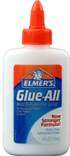 BIRD NECKLACE
by Cheryl Ball
Materials Needed:
Sargent Art® - Sculpt-it! ™ - Air-Hardening Sculpting Material- White
Sargent Art® -Watercolor Magic® Metallic Liquid Watercolors - Gold, Silver, Copper
Elmer's® Glue-All®
Wood Beads – (2) ¾", (4) 5/8"
Foam plate
Small craft paint brush
Leather lacing – 24"
Scissors
Thin metal wire – 3" white
Wire cutters
Plastic spoons
Plastic wrap
Pattern: (right click here and choose "Save As" to download to your system)
Directions:
Pinch a walnut size piece from white clay and work together with fingers pressing to about ¼" thick.  Start forming bird shape by adding or pinching of excess clay till shape fits pattern.  Pinch off small piece and create a thin wing. 
To create hanger, fold the 3" piece of wire in half.  Twist wires tightly together about ¼' from bend forming a loop.  Press into back of bird.  Let body and wing dry.
Glue the wing into place then let dry.
Squeeze Gold Metallic Paint into a plastic spoon.  Dribble the paint onto foam plate leaving random dots of paint. Repeat step with Silver and Copper.  Drop wood beads into paint then pick up plate and swirl letting the balls roll into the colors creating a blended look.  Remove beads and let dry on plastic wrap.
Use small paint brush to paint the body Gold and the wing Silver.  Let dry.
Thread the bird onto cording then add beads on either side in following order, small, large, and small.  Tie a knot in cording to hold everything in place.  Determine length for necklace, trim ends as needed then tie then in a knot for closure.