Age Range: 7 to 12
Grade Range: 2 to 6
Skill Level: Moderate to Advanced
Appropriate for:
Outdoor Activity
Supports Subject Area(s) of:
Language Arts – e.g. step by step instructions
Mathematics - measuring
Visual Arts
Approximate time needed for project:
3-4  hours
Growing every day: Topiary animals, formal gardens and huge animals made of flowers by artist Jeff Koons are examples of visual forms related to plants. At one point landscaping was counted as one of the essential arts along with music, poetry, literature and fine arts.
Create Garden Art
Materials Needed:
Faber-Castell Eco Colored Pencils or Connector Pens (for original design)
Twine
Flour
Flower Seeds
Canson®: XL Multimedia drawing paper, tracing paper
Directions:
Create a garden patch that will be either of a geometric or an image design. Establish the size of your plot; perhaps 4' x 4'. On a piece of paper, sketch out the design, keeping it simple and bold. Select flowers or leafy plants (different colored lettuce or grass e.g.) that have definite contrast….light green and red e.g. Grid the drawing to help transfer the image to the larger plot. Prepare the plot and with string establish a grid to match your drawing's grid. Sprinkle flour over the string to create a visual grid on the dirt. Using a stick and in reference to your gridded drawing, sketch out the shapes and lines of your drawing to plan the plantings. You can use seeds and watch the colors and shapes grow and develop or use plantings already started.
Additional Resources:
http://www.gagosian.com/exhibitions/jeff-koons-split-rocker
http://www.likep.com/2011/08/stan-herd-uses-crop-fields-as-canvases.html
http://www.gardening-forums.com/threads/topiary-designs.2955/
http://youbentmywookie.com/wtf/rice-paddy-crop-art-more-awesome-than-crop-circles-6506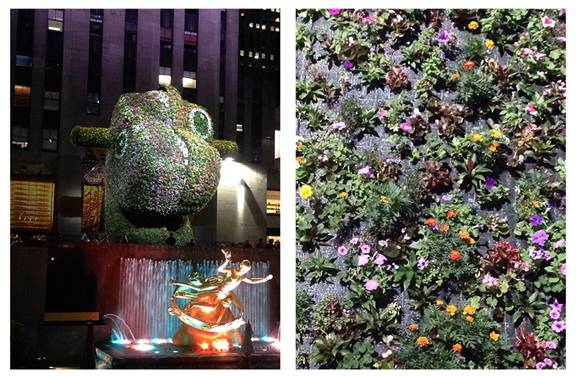 http://www.gagosian.com/exhibitions/jeff-koons-split-rocker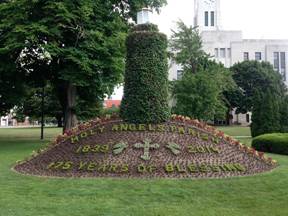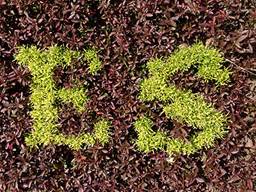 Sandusky, Ohio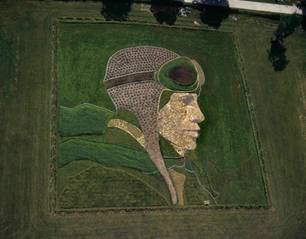 http://www.likep.com/2011/08/stan-herd-uses-crop-fields-as-canvases.html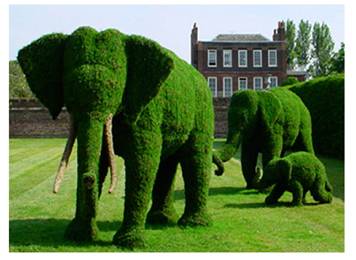 http://www.gardening-forums.com/threads/topiary-designs.2955/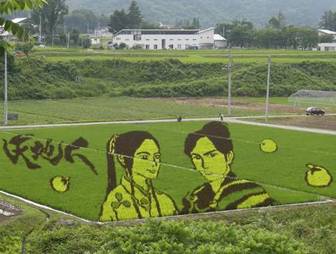 http://youbentmywookie.com/wtf/rice-paddy-crop-art-more-awesome-than-crop-circles-6506