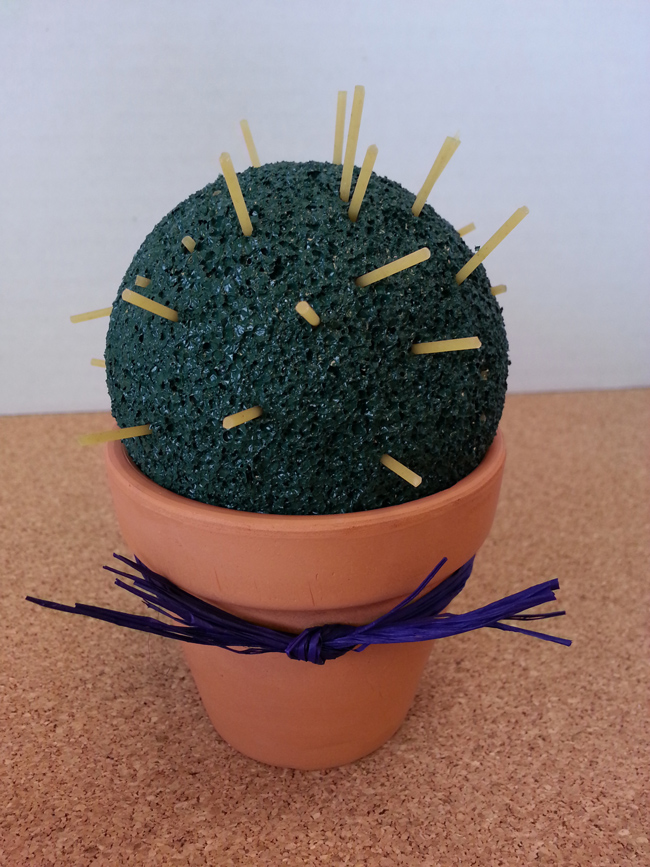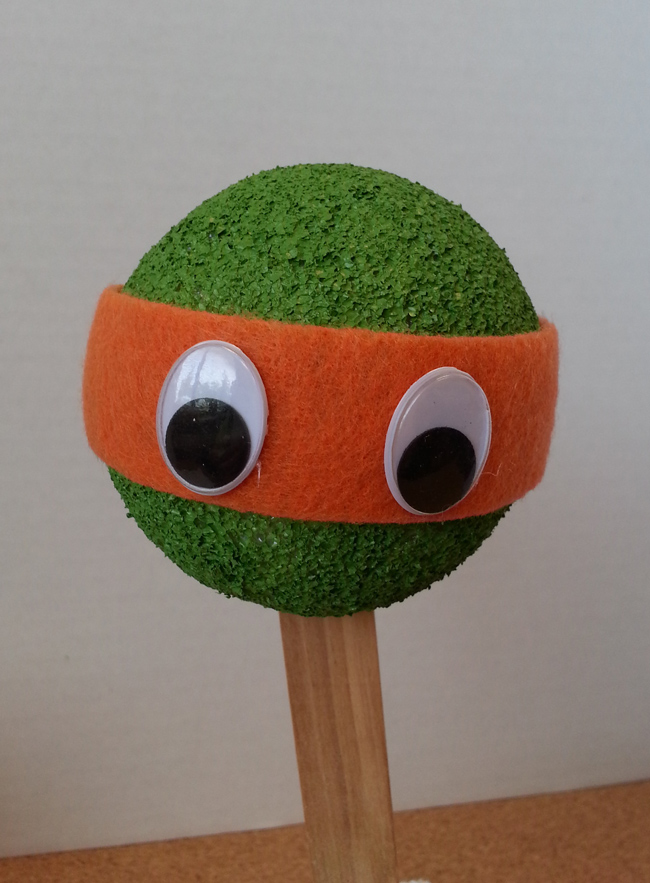 Age Range: 6 to 12
Grade Range: 2 to 6
Skill Level: Easy
Appropriate for:
Science Project, Make Believe, Every Day and Rainy Day Activities
Supports Subject Area(s) of:
Language Arts – e.g. step by step instructions
Science
Visual Arts
Time needed for project:
½ hour, plus drying time for glue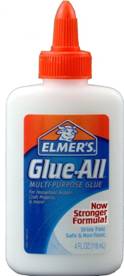 NINJA TURTLE PUPPET

Materials Needed:
FloraCraft® Foam - 3" Styrofoam Ball {1 per turtle}
Classicfelt™ from The Kunin™ Group - 1"x10" strip of felt {orange, red, purple, or blue}
2 wiggle eyes per turtle
1 craft stick per turtle
paint brush
green acrylic paint
Elmer's Glue-All
Directions:

Step 1: Paint the foam ball green and let it dry completely.
Step 2: Glue wiggle eyes to the center of your felt strip.
Step 3: Glue the felt strip around the ball.
Step 4: Place glue on the top part of a craft stick and push it up into the foam at the bottom of the head to make it a puppet.