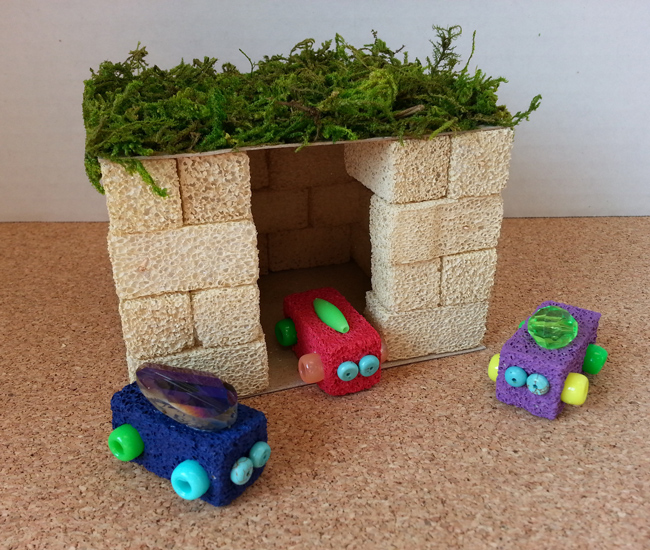 Age Range: 6 to 12
Grade Range: 2 to 6
Skill Level: Easy
Appropriate for:
Make Believe, Every Day and Rainy Day Activities
Supports Subject Area(s) of:
Language Arts – e.g. step by step instructions
Science
Mathematics
Social Studies
Visual Arts
Time needed for project:
1 hour, plus drying time for glue and paint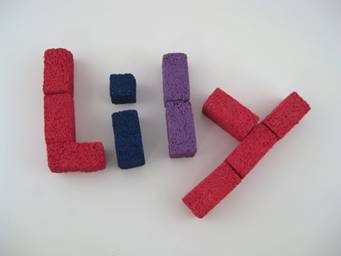 DIY Building Bricks
by Katie Hacker & Lily
Materials Needed:
Make It Fun®: Project Bricks
Toothpicks
Acrylic paint
Glitter and/or sand
2 foam brushes
Elmer's® School Glue
Paper plate
Scrap piece of foam
Butter knife
Scissors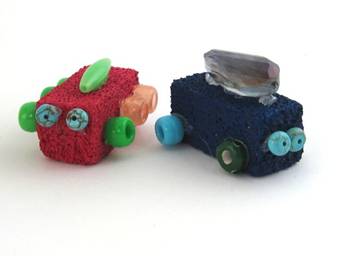 Here's a fun project for a rainy day. Grab some paint and embellishments to make your own building bricks, then let your imagination run wild! See what you can make by stacking and connecting your bricks together with toothpicks.
Directions:
Pour a small puddle of paint onto a paper plate.
Place the end of a brick into the paint, then press a toothpick into the painted end.
Use a foam brush to paint the rest of the brick.
Press the brick into a scrap piece of foam to let it dry.
Now, pour a small puddle of glue onto a paper plate, place the end of the brick into the glue and press a toothpick into the end.
Roll the gluey brick in glitter or sand to decorate it, then place it in the scrap foam to dry.
You can connect dry pieces together using toothpicks or half-toothpicks.
To make a half-brick: just use a knife to cut a brick and then rub the halves together to "sand" the ends.
Now, see what you can build with your bricks! You might want to spell your name, build a house, make a bug car or anything else you can dream up.
For more information visit:
www.katiehacker.com