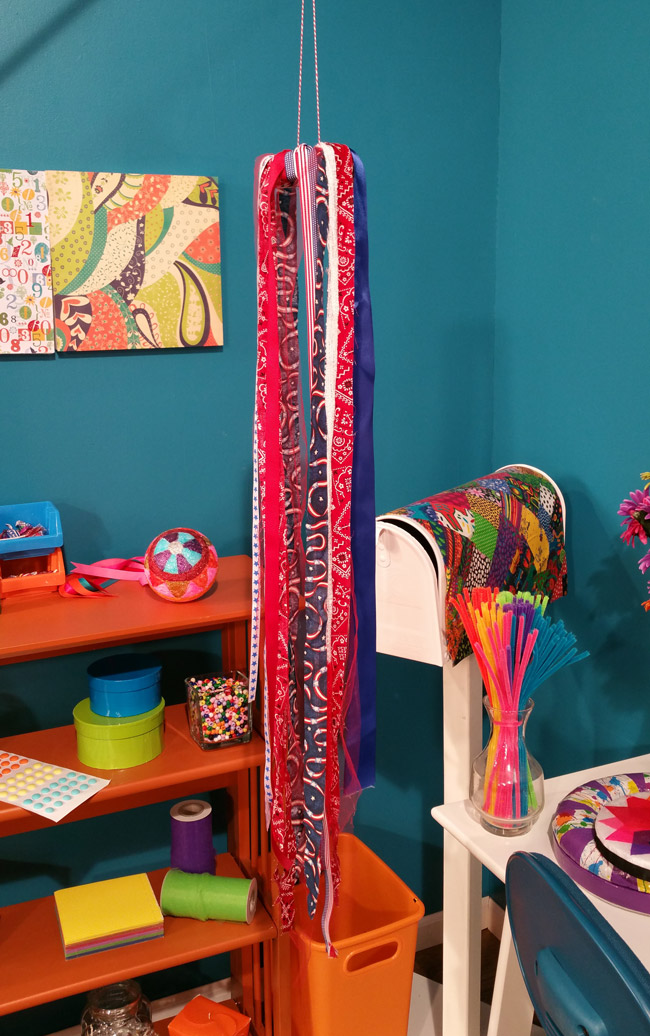 Age Range: 7 to 12
Grade Range: 2 to 6
Skill Level: Moderate
Appropriate for These Special Events:
Fourth of July, Every Day and Rainy Days
Supports Subject Area(s) of:
Language Arts – e.g. step by step instructions
Mathematics - measuring
Visual Arts
Time needed for project:
1 hour

Materials needed:
Elmer's® Glue-All
FloraCraft® Styrofoam™ Brand disc (3 7/8" diameter)(or larger, or use Styrofoam™ wreath)
Material (cut into approx. 1 inch strips)
Ribbon
Trim
Yarn
Any scraps that are in red, white, and blue
Serrated plastic craft knife
Mason jar lid or other round object
Marker
Glue
Scissors
Chenille stems
Directions:
Step 1:  Trace around mason jar lid or other round object in the center of the Styrofoam disc.  PARENTS ONLY: use serrated knife to cut out center of disc.  Tip: Use gift card to cut Styrofoam
Step 2:  Wrap 1 inch strips of material around cut disc.  Use glue to adhere end.
Step 3:  Start tying on various material strips, ribbon, yarn, trim and more.  Get creative and find items in red, white, and blue in your stash and scrap bin. Choose any materials that you like.  Attach the strips to the ring using a larks head knot.  Trim any excess length with your scissors.  After you have all of the materials on the wind sock, use the chenille stems to hang.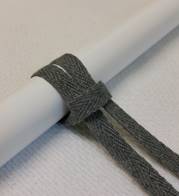 Larks Head Knot
For more information visit: www.thecountrychiccottage.net