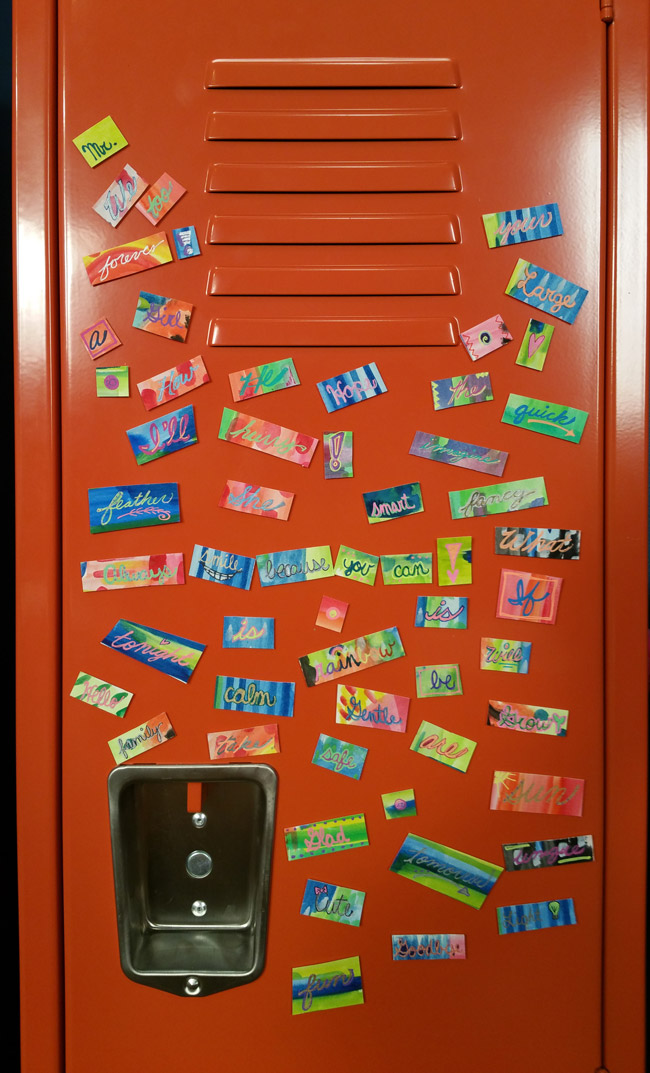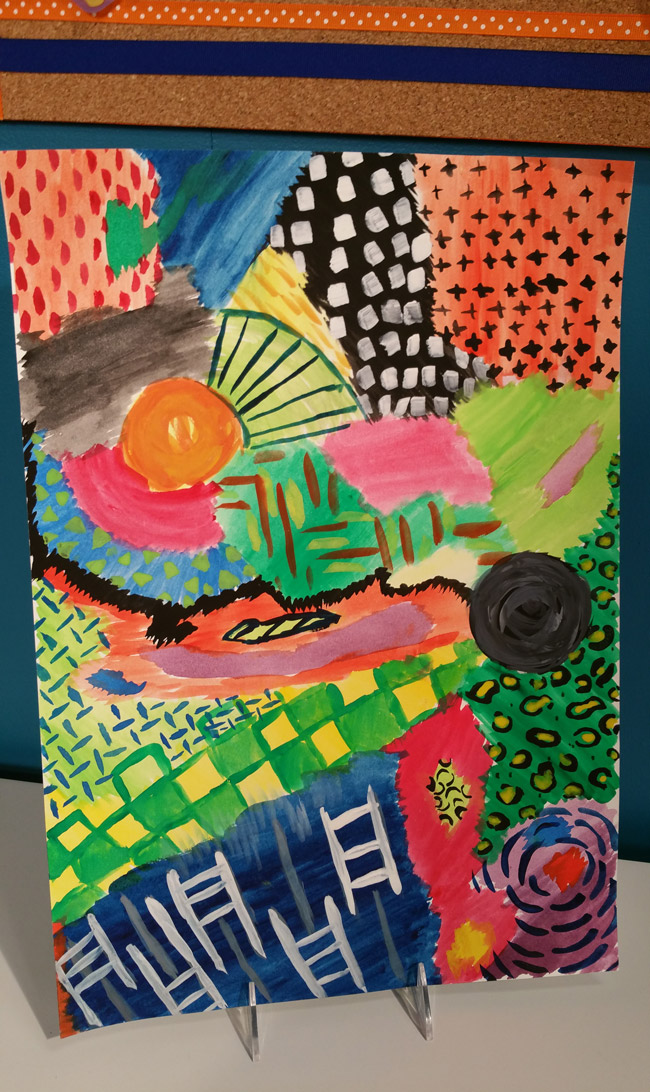 Age Range: 7 to 12
Grade Range: 2 to 6
Skill Level: Moderate
Appropriate for These Special Events:
Every Day and Rainy Days
Supports Subject Area(s) of:
Language Arts – e.g. step by step instructions
Visual Arts
Time needed for project:
1½ hours plus drying time
Cursive Writing Word Magnets
By Candie Cooper
Materials needed:
Sakura® of America Koi® watercolor set
Sakura® of America Gelly Roll® Pens: Metallic, Moonlight, and White
Canson® Watercolor paper
Magnet strips with adhesive
Cookie tray (optional)
Spray paint (optional)
Learn the ins and outs of cursive writing on Sakura's website.  Download this link for free: http://sakuraofamerica.com/images/stories/content_documents/CompleteLessonCursive.pdf
Directions:
Paint the entire sheet of watercolor paper by doodling various designs. Set aside to dry.
Cut the paper into strips approximately ½" wide.
Write words with the gel pens along the strip.
Cut the words apart and adhere small pieces of magnet to the back.
Place them on the refrigerator or onto a painted cookie tray.
Extra idea: Collage a journal with pictures that start with the letter "A", "B", "C", etc. then practice writing each in cursive.
For more information visit www.candiecooper.com