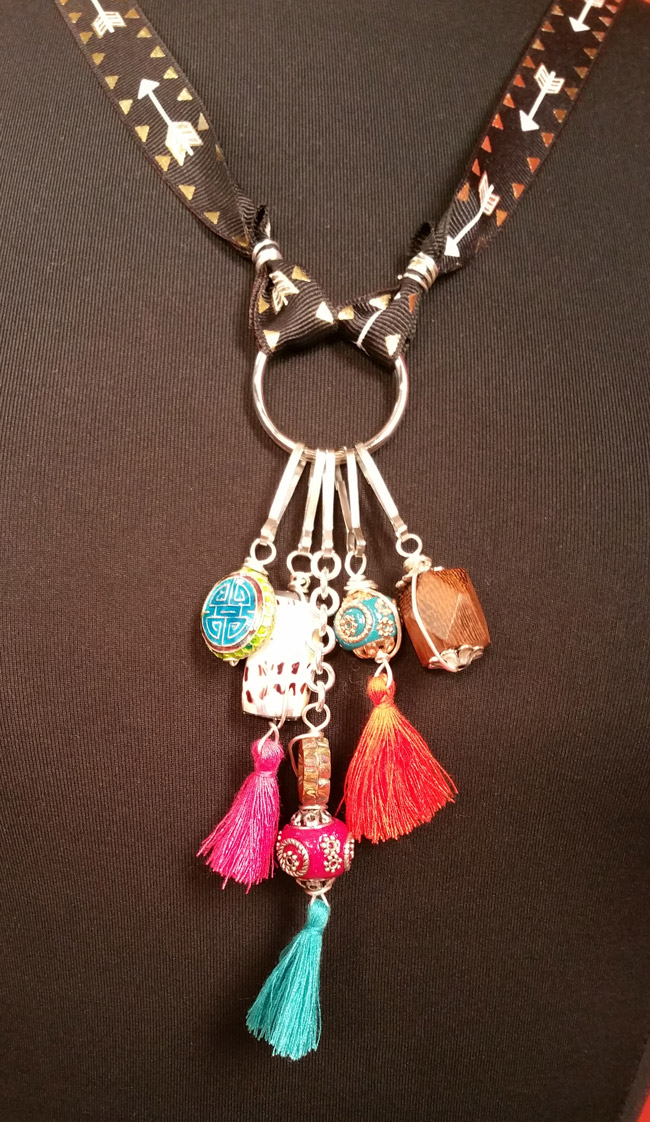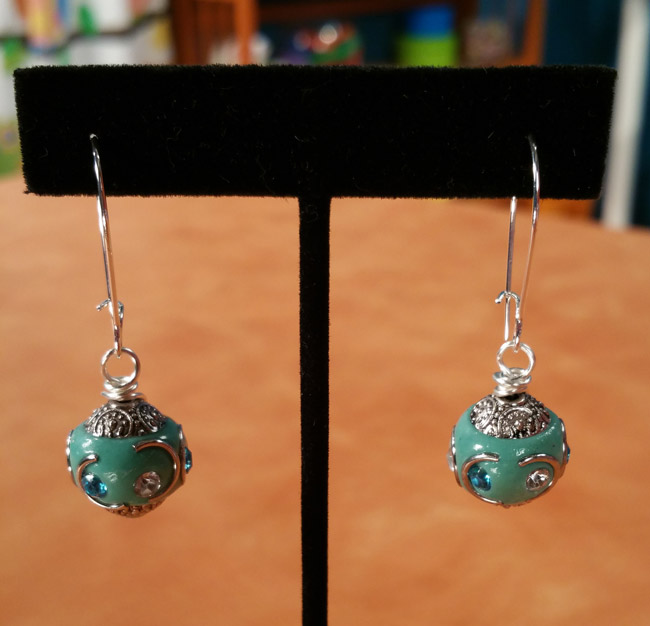 Age Range: 7 to 12
Grade Range: 2 to 6
Skill Level: Advanced
Appropriate for These Special Events:
Every Day and Rainy Days
Supports Subject Area(s) of:
Social Studies
Language Arts – e.g. step by step instructions
Mathematics - measuring
Visual Arts
Time needed for project:
1 hour
From Page to Pendant: Boho Beaded Bookmark Wearable
By Candie Cooper
Materials needed:
Ribbon
20g. Wire
Wire cutter
Bead assortment: wood, cloisonné, boho style
Small tassel
Chain
Lanyard latch
Large split ring
Directions:
Create wire wrapped bead dangles by threading the end of the wire through a bead.  Bring one end of the wire up and around the core wire.  Make a loop with the extra wire by wrapping it around a paintbrush or round nose pliers.  Wrap the extra wire around the core wire.
Hang the dangle on a lanyard finding. You can also connect tassels and chain to your bead pieces and then onto the lanyard.
Connect all of these pieces to the large split ring.
Wrap the ribbon around your sketch book and add three inches.
Thread the ribbon through the large ring and fold over 1 ½ inches.  Wrap a short piece of wire around the folded section of ribbon to hold the ring in place.  Optionally, you can add extra security to the ribbon with glue.  Repeat for the other end of ribbon.
Beads from JesseJamesBeads.com
For more information visit www.candiecooper.com