Age Range: 7 to 12
Grade Range: 2 to 6
Skill Level: Easy
Appropriate for These Special Events:
Every Day and Rainy Days
Supports Subject Area(s) of:
Language Arts – e.g. step by step instructions
Visual Arts
Time needed for project:
1 hour plus drying time
Candy Garland
By Angie Holden
Materials neded:
Elmer's® Clear Glue
1 inch FloraCraft® STYROFOAM™ Brand balls
1 ½ inch FloraCraft® STYROFOAM™ Brand balls
Tissue paper (2 colors) OR 6" FloraCraft® Design It® SimpleStyle® Glittered Organza (napkins are also great)
Baker's twine (2 colors)
48" Ribbon or cord
Mini rubber bands
Long needle
Scissors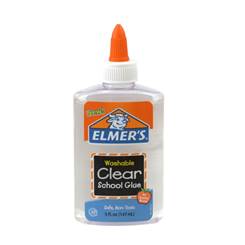 Directions:
1.  Cut tissue paper (or organza) into 4 x 4 inch pieces for 1" Styrofoam balls and 6 x 6 inch pieces for the 1½" Styrofoam balls.
2.   Wrap the balls in the tissue paper using a dab of glue and twist the two ends creating a wrapped candy look.  Use the mini rubber bands to hold the twists in place.  
3.  Cut 4" lengths of ribbon or twine. Tie one end of the ribbon or twine to the twisted end of one ball and tie the other end to another twisted end of another ball.  Continue connecting as many balls together as wanted.  When done, add a piece of ribbon or twine to the ends to hang.
 For more information visit www.thecountrychiccottage.com