Age Range: 7 to 12
Grade Range: 2 to 6
Skill Level: Advanced
Appropr
Age Range: 7 to 12
Grade Range: 2 to 6
Skill Level: Moderate
Appropriate for These Special Events:
Halloween. Every Day and Rainy Days
Supports Subject Area(s) of:
Language Arts – e.g. step by step instructions
Time needed for project:
1 hour plus drying time
Colorful Spider
Designed by Morena Hockley
Materials needed:
Elmer's® School Glue Gel
Elmer's® Green Glitter Glue
1" FloraCraft® STYROFOAM™ Brand ball
3" FloraCraft® STYROFOAM™ Brand ball
Tissue paper
Chenille stems (cut in half)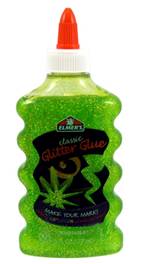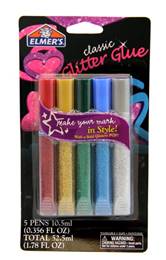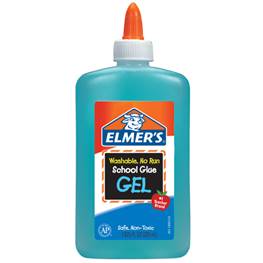 Directions:
Paint the inside of a 6x6 inch square of tissue paper with glue.  Wrap the paper around a 3 inch Styrofoam ball, and paint the outside with glitter glue.  Repeat with the smaller ball.  Make two sizes, one for the body and the other for the head.
Attach the head and body with a toothpick.
Use a toothpick to make a small hole in the body.  Insert a chenille stem into the hole.  Bend and curl the legs as desired.  Repeat until 8 legs are made.
For more information visit www.morenascorner.com
Eyeball Jar
Designed by Morena Hockley
Supplies:
Elmer's® Green Glitter Glue
Elmer's® Classic Glitter Glue
1" FloraCraft® STYROFOAM™ Brand balls
Mason jar
Brush
Black paper
Stickers
Paint the inside of the jar with green glitter glue.  Let it dry.
Use glitter glue to make the pupil and iris of the eyeballs.  Use various colors.
Use red glitter glue to draw veins on the eyes.
Cut a black circle of paper and use stickers to spell "eyes".
Assemble the jar by filling it with the eyeballs and placing the label on top.
Optional: Paint balls neon green.
For more information visit www.morenascorner.com