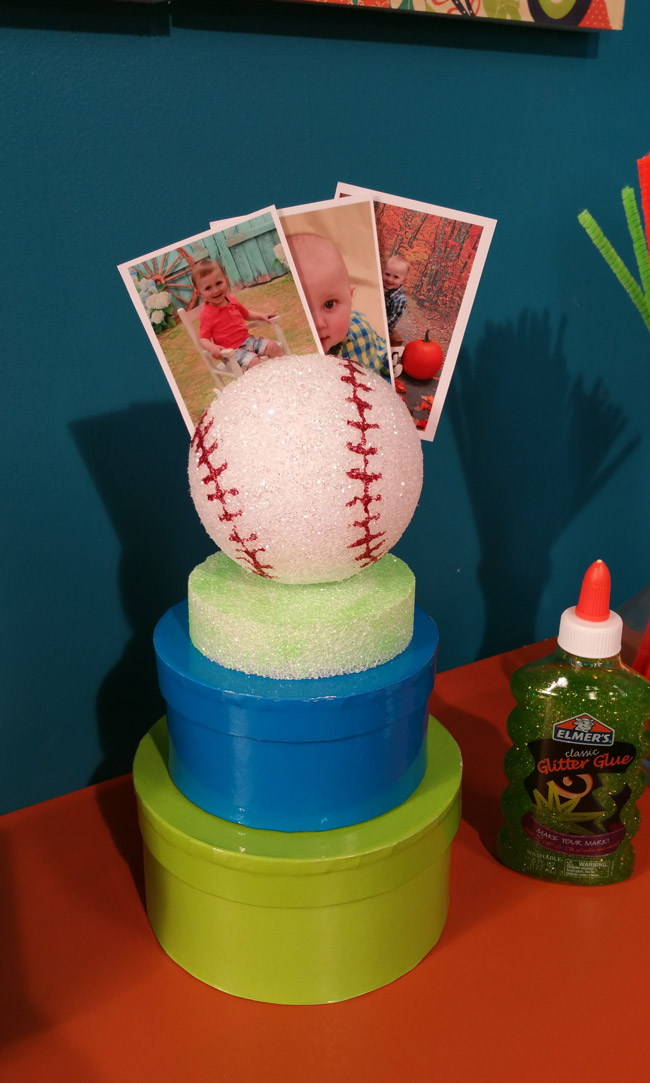 Age Range: 7 to 12
Grade Range: 2 to 6
Skill Level: Easy
Appropriate for These Special Events:
Father's Day, Every Day and Rainy Days
Supports Subject Area(s) of:
Language Arts – e.g. step by step instructions
Visual Arts
Time needed for project:
45 minutes plus drying time
Baseball Card or Photo Holder
Designed by Morena Hockley
Supplies:
Elmer's® Clear Glue
Elmer's® Classic Glitter Glue
Elmer's® Glitter Shakers
Elmer's® Classic Glitter Glue Pens
4 inch FloraCraft® STYROFOAM™ Brand ball
5 inch FloraCraft® STYROFOAM™ Brand disk
Toothpick
Plastic serrated knife
Brush
Paper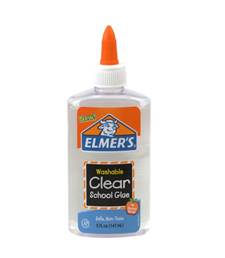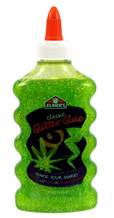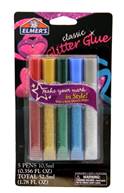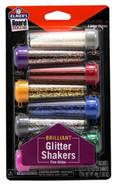 Instructions:
Paint the base with green glitter glue.
Cut a slit in the center of the ball.
Stick toothpick in ball on the side opposite the slit.  Use toothpick as a handle to paint the ball with clear glue and sprinkle with white glitter over paper so that the unused glitter can be saved.
Use the toothpick to attach the ball to the stand.
Use the red glitter glue to draw the laces.
For more information visit www.morenascorner.com