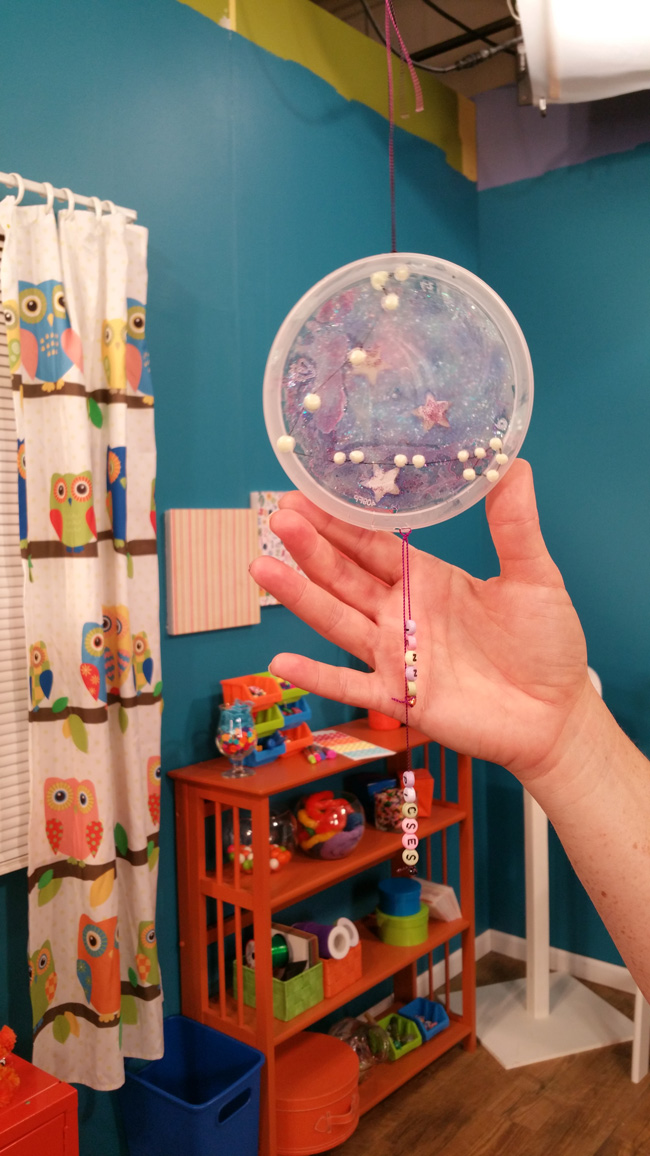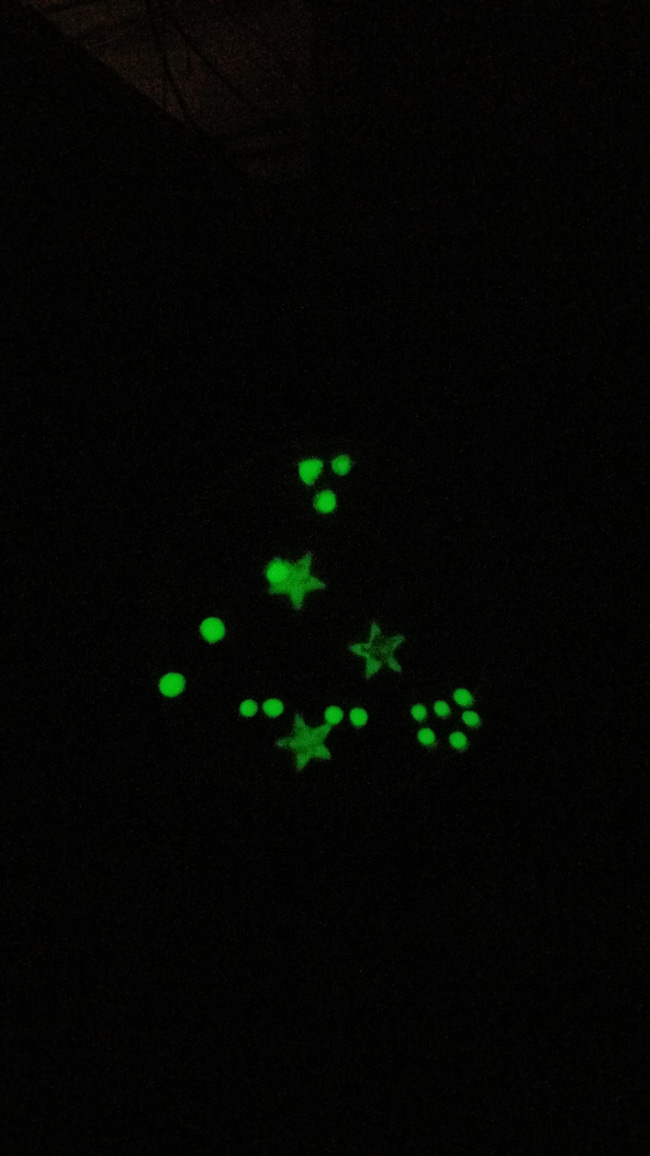 Age Range: 7 to 12
Grade Range: 2 to 6
Skill Level: Easy
Appropriate for These Special Events:
Every Day, Home Dec, Gift Giving and Rainy Days
Supports Subject Areas of:
Social Studies
Language Arts – e.g. step by step instructions
Visual Arts
Time needed for project:
1 hour plus drying time

Let's dream of the stars AND learn a bit about our universe with this "star catcher" craft that is based on constellations! See the instructions for the constellation that appears in the sky during YOUR birthday to make it personal as well as educational. Let it hang in the singer during the day, and at night your constellation will glow!
Materials:
Elmer's® Glitter Glue
Elmer's® Tackey Glue
Clear plastic container lids, 6 inches across
Glow-in-the-dark puffy paint
Fine line permanent marker
Sandpaper
Small hole punch
Cord for hanging
Scissors
Ruler (optional)
Alphabet beads for naming (optional)
Glow-in-the-dark stars (optional)

1903-1_INST_2pattern.pdf

1903-1_INST_3pattern.pdf
Directions:
Find the constellation you would like to use and print it out.
Prepare the plastic lid by sanding lightly with sandpaper so the glue will stick well.
Using your books and printouts as reference, make the "points" of your constellation with the permanent marker on the top of the lid. Connect the dots using marker.
Using the glow in the dark puffy paint, place 1 dot of paint on each of the star points. Let dry.
Flip the lid over so that the "stars" are on the underside. Using the glitter glue, make a background nebula with purple, blue, and even pink glitter glue. Swirl with a cotton swab or your finger blend the colors. Let dry.
Using the small hole punch, make a hole at the top for hanging. If you like, use alphabet beads to spell out the name of the constellation or your name.
For more information visit: www.CraftTestDummies.com