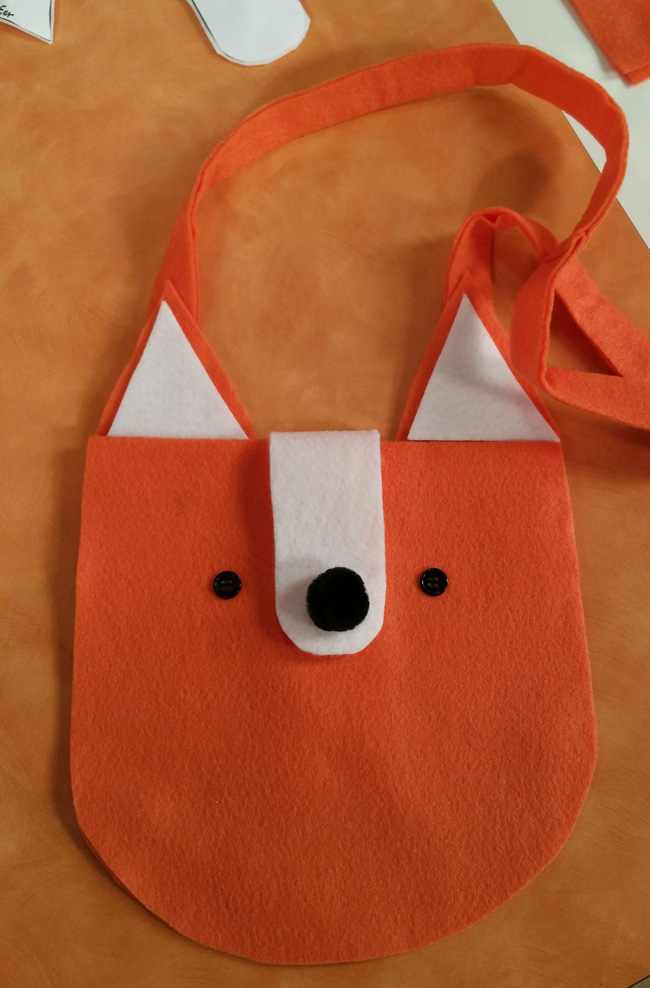 Age Range: 7 to 12
Grade Range: 2 to 6
Skill Level: Moderate
Appropriate for These Special Events:
Every Day, Pretend Play and Rainy Days
Supports Subject Areas of:
Language Arts – e.g. step by step instructions
Mathematics - measuring
Visual Arts
Time needed for project:
1 ½ hours plus drying time
Insert: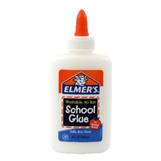 FOX FELT POUCH
Designed by Debra Quartermain
Materials:
Elmer's® Glue-All®
Kunin™ 12" x 18" Craft Cuts Eco-fi™ Classicfelt™-orange (1)
Kunin™ 9" x 12" Craft Cuts Eco-fi® Classicfelt™-orange (2), white (1)
Buttons-1/2"-black (2)
Button-1"-white (1)
Pompom-1"-black (1)
Hook and Loop dots-1/2"-1
Scissors
Pins
Paper plate-"7
Pattern pieces
Ruler
Pencil

HO_1908-2_INSTpattern.pdf
Directions:
Cut pattern pieces from pattern sheet.
Pin left and right ear pattern pieces even with top of 9" x 12" orange piece on each side. Cut around ear patterns leaving straight section in center of ears. This is bag back. Measure and cut 2" off top edge of second 9" x 12" orange piece. This is the bag front. Use paper plate to round bottom corners of felt bag pieces.
Pin inner ears and center face strip pattern pieces to white felt piece. Cut out. Glue inner ears centered in outer ears. Glue center face strip 3" up from bottom of back of purse.
Fold over and glue 1" down along top of bag front piece. Glue purse pieces together leaving top open. Fold over center front piece. Glue button eyes, nose in place as shown. Glue white button to underside of center face front. Glue hook dot into center of button. Glue loop dot onto bag front.
Measure and cut two 3" x 18" wide strips from 12" x 18" orange piece. Glue together. Fold strip in half lengthwise, glue. Measure strap for length, trim if needed.  Glue each end of strap behind ears on bag back.