by Cindy Groom Harry
&nbsp
Create your own space scene with a really 'far out' technique. Crayons, paint and stencils are all you need for this glowing design.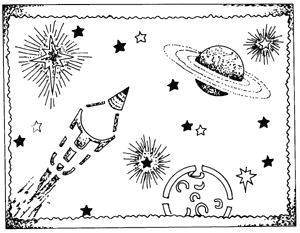 You will need:
8 1/2" x 11" White, heavy weight poster board
8 1/2" x 11" Yellow paper
Soybean crayons
Space Stencil
Blue acrylic paint
Decorative scissors
4" Black satin 1/8" ribbon
Paintbrush
Toothpicks
12" Ruler
Tacky glue
Instructions: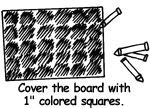 With different colored crayons, color approximately 1" square spaces on the poster board until it is completely covered. Paint over the entire surface of the crayon colored board with the blue paint. Let dry, then apply a second coat.
With a pencil and ruler, mark 1/2" line from the outside edges of the posterboard paper, then cut with decoratvie edge scissors.
Position stencils over the painted posterboard. Use a toothpick to scrape away paint. 'etching' your design.
Glue completed design to center of the yellow paper. Make a loop with the ribbon then glue ends in the center at the back of you picture.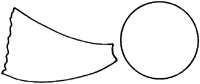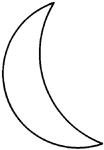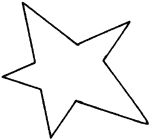 Prang FunPro™ Crayons; Delta Ceramcoat® Acrylic Paint; Fiskars® Paper Edgers, 12" Ruler and Stencil Activity Book.
Home | Television | Projects | Book Order | Helping Kids | Teachers | Philosophy
E-mail questions about Hands On Crafts for Kids to info@craftsforkids.com
© Copyright 2004 Katherine Stull, Inc.